The year of digital transformation
Pirelli's Annual Report 2017 has the title Data Meets Passion. This reflects the digital transformation currently taking place across the company – from the factory floor to customer-relationship management – fuelled by Pirelli's ongoing passion for innovation. It is a process that combines the potential of state-of-the-art technology with a people-centred approach and a commitment to corporate development.
Pirelli's Annual Report 2017 offers the stories of five Italian digital businesses – a kind of "Made in Italy 4.0". Some of these entrepreneurs are harnessing technology to bring traditional crafts up-to-date – from tailoring to upholstery to making surfboards. Others are using technology's potential to address current problems – whether to transform our relationship with food or protect the future of bees. Pirelli called on the leading Italian illustrator Emiliano Ponzi - who collaborates with some prestigious publication Italian and non (like New Yorker and New York Times and many others) - to provide an artistic interpretation of these stories using a the 3D virtual-reality painting app. Clearly the impact of digital technology is being felt not only by companies, but also within wider society and the personal lives of individuals. So Pirelli commissioned three internationally-renowned authors, known for their expertise in analysing and interpreting the contemporary scene, to share their thoughts on current trends. Read on for the insights of English writer Tom McCarthy, Pakistan's Mohsin Hamid and Ted Chiang from the United States. So welcome to the world of digital, where data meets passion.
---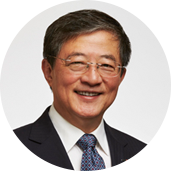 Ren Jianxin
LETTER FROM THE CHAIRMAN
Dear Stakeholders, The year 2017 was one of great achievement for Pirelli and one in which the company made great strides towards the realization of its strategic vision, drawing on the Company's deep industrial heritage, prestigious brand, and excellent innovation ability. Pirelli last year completed the separation of its Industrial activities from its Consumer ones with the aim of strengthening both based on different target markets.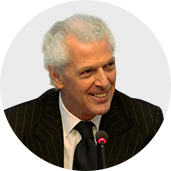 Marco Tronchetti Provera
LETTER FROM CEO
Dear Stakeholders, For Pirelli 2017 was a year of intense work, deep transformation and significant results. In less than two years from our delisting, in October we returned to the stock exchange a different and stronger company. In fact, we concluded the process of transformation which turned Pirelli into the sector's only Pure Consumer Tyre Company, focused on the High Value segment with a high level of technological content.
Making transformation
Made in Italy 4.0: five stories
The first are destined to be combined with ChemChina's Industrial activities to ensure long-term success through scale expansion, capacity integration, and business coordination by relying on the great potential of China's industrial tyre market. On the other hand, Pirelli will remain strategically focused on tyres for cars and motorcycles, in particular the high end, with the goal of further strengthening its position of leadership. This strategy will enhance Pirelli's push into the "High Value" segment, including Premium and Prestige, which means to continuously improve the extraordinary quality of Pirelli products through technological innovation. This segment will enjoy faster growth, higher profit margins, and greater resilience even in the face of economic downturns. This segment is forecast to grow by 9% between 2016 and 2020, a rate 4 times faster than standard tyres, driven particularly by demand in Europe, North America and, not least, China. To maintain market leadership the company must formulate a forward-looking industry plan. Digitalization is today already central to mobility and its importance will only grow over time. Year 2017 saw Pirelli's launch of "Connesso," the first smart tyre for cars marketed in the world. Thanks to the implementation of the company's digitalization strategy, the ability to receive information directly from the road, which Pirelli can already offer, will have great value for car makers and drivers, as well as helping to develop products that better serve the market. Pirelli always adheres to value creation and value sharing. The company is also studying the market for electric, hybrid and autonomous vehicles and last year returned to the bicycle tyre market with its Velo range. Based on a long-term vision, these actions will lead consumption and embody the values of sustainability, environmental awareness, and social responsibility, all of which are key elements for the future and sustainable growth of the company and the world economy on which we depend. In the area of sustainability, Pirelli gained significant recognition in 2017, being placed first in the world in the auto components industry in one of the sector's most prestigious rankings. Sustainability targets are an integral part of the 2017-2020 Industrial Plan and a new "Sustainability Plan" addresses all aspects of the business from green performance products to environmentally efficient industrial processes to employment policies favoring employee diversity, safety and continuous training in line with the company's strategy. The year's work culminated, at the conclusion of the transformation, with the return to the Milan stock exchange with the biggest IPO of 2017 in continental Europe. The operation was seen favorably by financial markets where institutional investors' over-subscription rate was 2.4 times the offering and retail investors' was around 1.4 times. This reflected investors' recognition of our value and their confidence in our future development. The accomplishments of 2017 confirm the excellence of Pirelli. It must be stressed in particular that Pirelli's excellence is attributed to Marco Tronchetti Provera and his team. It is his strategic vision, creativity, enthusiasm, and extraordinary appeal that drive Pirelli to grow robustly and overtake its competitors, for which he well deserves the praise of the world as a first-class entrepreneur. These achievements validate my great belief in Pirelli's future prospects which, as always, will be built on the passion and commitment of its people, ability to innovate, team work and care for both customers and employees. I extend sincere thanks to Marco, his team, our hard working employees, our customers, stakeholders, and all others who have contributed to Pirelli's success.
A renewed strategic vision which – together with clear governance based on the best international practices – earned the appreciation of the market as seen in the solid demand for the IPO. We operate in a highly competitive segment of the market, where technology represents a strong barrier to entry. In 2017 Pirelli once again distinguished itself through its great commitment to innovation and technology. In 2017, over 90% of total expenditure in Research and Development went towards High Value products, equal to 6.5% of the relative revenues, one of the highest levels among the principle tyre makers worldwide. The commitment to innovation is one experienced each day by all the men and women of Pirelli through our digital transformation. Thanks to a team dedicated to the study and analysis of Big Data we are implementing new tools capable of further improving our production processes, offering greater demand predictability and making the work of our people more dynamic. All this contributes to the improvement of our offering to an end consumer who today requires not only tyres but ever more personalized services, which keep them safer, more informed, better able to manage their time and always at the center of attention. The launch of P Zero Connesso was a step in this direction. After many years' work on the cyber tyre, we have produced a tyre that can "talk" to the driver, offering information on the tyre's performance such as pressure, temperature and wear. The P Zero color edition also demonstrates that a tyre is more than just a round, black object and that its personalization, in line with our Perfect Fit strategy, can also come through the color that already distinguishes us in Formula 1. Our experience on the track, where we have been sole supplier since 2011, allows us to also meet the challenges of the road thanks to tyres that are always more technological and innovative. The return to the bicycle world, through the Velo project, and attention to electric cars, an area in which we are developing partnerships with the main global car makers, make Pirelli an essential player in the great transformation of mobility we are experiencing - a mobility which is always more connected, attentive to sustainability and safety. Our wide geographic presence in areas which are strategic for the business's development allow us to better capture and take advantage of signs of growth in the market. We are present in Europe which is the preeminent High Value market, but also in the Nafta area and Apac which have shown the highest rate of growth and where we have a solid industrial presence. We have, as well, a strong position in the Latam area and in Russia: two markets of great potential which have shown signs of significant improvement. Our dedication to making Pirelli always more forward looking was underscored by the results achieved in 2017 which reflect both the guidelines set out in the 2017-2020 industrial plan and commitments to the market. Profitability exceeded 17% (adjusted ebit margin before start-up costs) on sales of over 5.3 billion euro - of which more than 3 billion derived from High Value products, an increase of 11.8% - while net profit from continuing operations grew by 60.5%. Thanks to the support of shareholders, who accompanied Pirelli back to the stock exchange, a solid operating performance and great cash generation our financial profile also improved, with the net financial position/Adjusted Ebitda before charges and start-up costs ratio at 2.7 times (compared with 4.6 times in 2016). These results are the fruit of the professionalism and passion of all the men and women who work for Pirelli, who compete every day to make our company a leading example of Italian excellence in the world and our brand one of the most recognized at the global level. To all of them and to all our stakeholders thank you once again.